Rosa Vidal, new managing Partner of BROSETA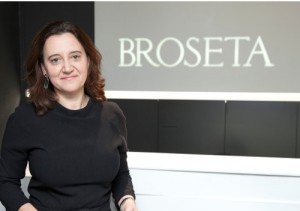 The Partner and Head of the Public Law Department of BROSETA, Rosa Vidal, has been designated by the Board of Directors of the Firm as the new Managing Partner. Along with her usual responsibilities she will lead the daily and operational management of the Firm.
Rosa Vidal is a State Lawyer and served, prior to BROSETA, in positions of responsibility in agencies like the Autoridad Portuaria de Castellón, the Valencia Regional Administrative Economic Court, the State Agency for Tax Administration and Radio & Television Valenciana, where she became President of the Board of Directors and Director General.
As the Head of the Public Law Department of BROSETA, Rosa Vidal has become a renowned advisor to Public Administrations, Public Bodies and Public Companies, and some of the most important business groups.
For Manuel Broseta, Senior Partner of BROSETA, "Rosa Vidal is the ideal figure to lead the Firm in this new phase of growing and diversification of the business in which we are immersed. As well as excellent professional qualities, she has an unconditional dedication to the Firm and an enormous capacity for the management of the team".
Rosa Vidal replaces Luis Trigo, who is currently leading the international expansion of the Firm. Under the direction of Luis Trigo, BROSETA has carried out in the past two years a profound and successful process of internationalisation of the organisation, a process recognized by the most prestigious international directories. During his tenure, BROSETA has extended its reach through alliances and partnerships across Latin America and Central America, and was a pioneer among law firms in the opening of an office in the Swiss city of Zurich.